Digitizing Your Photos with Peter Krogh
Converting Atoms to Electrons for Posterity and Longevity
Podcast: Download (94.1MB)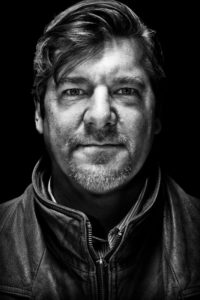 The advent and popularity of digital imaging has made our lives simpler, more sharable, and in many cases brought our families closer together.
The ability to instantly share what's going on in your life with nearly anyone in the world is quite literally a game-changer. But what about all of those photos that were taken before the digital revolution?
In this interview, I speak with Peter Krogh — the man behind the wildly popular "The Dam Book"; a resource that tackled the subject of organizing and backing up your digital images. This time Peter focuses his attention on the issue of digitizing and archiving your PHYSICAL images.
About Peter
Peter Krogh is a digital imaging expert, working with photographers, people who hire photographers, and the folks who make digital technology.
This new book presents a comprehensive method for scanning slides, negatives, prints and documents with a digital camera. Drawing on Peter's experience helping organizations like the Library of Congress and the National Archives, this book shows how scanning can now be done in a fraction of the time – and at a fraction of the cost – of traditional scanning methods.
Connect with Peter
Have an idea for an episode?
Know a photographer or company you think might be a good fit for our show? Maybe it's yourself?! Just use the form below to contact us. You, (or your suggestion) might just make it onto TWiP Talks!
[gravityform id="5″ title="false" description="false"]