Advancing Your Photography
Marc Silber gives some easy tips for creating better photos
Podcast: Download (Duration: 33:25 — 62.1MB)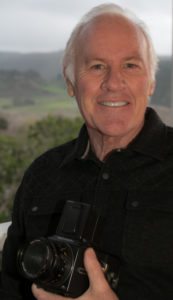 In this interview, Marc Silber of Advancing Your Photography sits down with me to discuss his new book, and also provide some invaluable tips on some little things you can do to improve your photography today. We discuss the importance of internalizing the four main controls on your camera; ISO, f-stop, shutter-speed, and focus and when it's OK to break the "rules".
About Marc
Marc Silber is an author, photographer, filmmaker,and producer of the very popular Youtube series Advancing Your Photography, where he has interviewed scores of some of the biggest names in photography.
He started out learning darkroom skills and the basics of photography at the legendary Peninsula School in Menlo Park, CA, in the '60s, and moved on to hone his skills to professional standards at the famed San Francisco Art Institute. Marc moved into teaching photography in workshops all over the country, he became renowned as an engaging and helpful speaker and coach, as his greatest joy comes from helping others.
What B&H Photo has to say
"Having just published his handbook Advancing Your Photography, we invited Marc to be a guest on the B&H Photography Podcast, to discuss the book, but also to talk with our hosts on a range of photography topics. Marc was very comfortable behind the mic and added greatly to our conversation. Whether it was prepared remarks or improvised commentary he brought interesting and insightful points to the table, blended well with our show's style and made valuable content for our listeners. I would recommend Marc as a speaker in any context but certainly as a guest on an audio podcast." – John Harris, Senior Producer, B&H Photography Podcast
Have an idea for an episode?
Know a photographer or company you think might be a good fit for our show? Maybe it's yourself?! Just use the form below to contact us. You, (or your suggestion) might just make it onto TWiP Talks!
[gravityform id="5″ title="false" description="false"]