A Photographer's Christmas in September!
The biggest photography event of the year, IS UNDERWAY! DO NOT MISS IT.
Every year my friends Griffin and Valerie over at the 5DayDeal put on what I consider to the be the biggest, most exciting photography sales event of the year. They've spent a year pulling together a collection of valuable photography products and training, worth over $3,300. And they "give it away" for just $127.
That's $127 — Until Sept 15th!!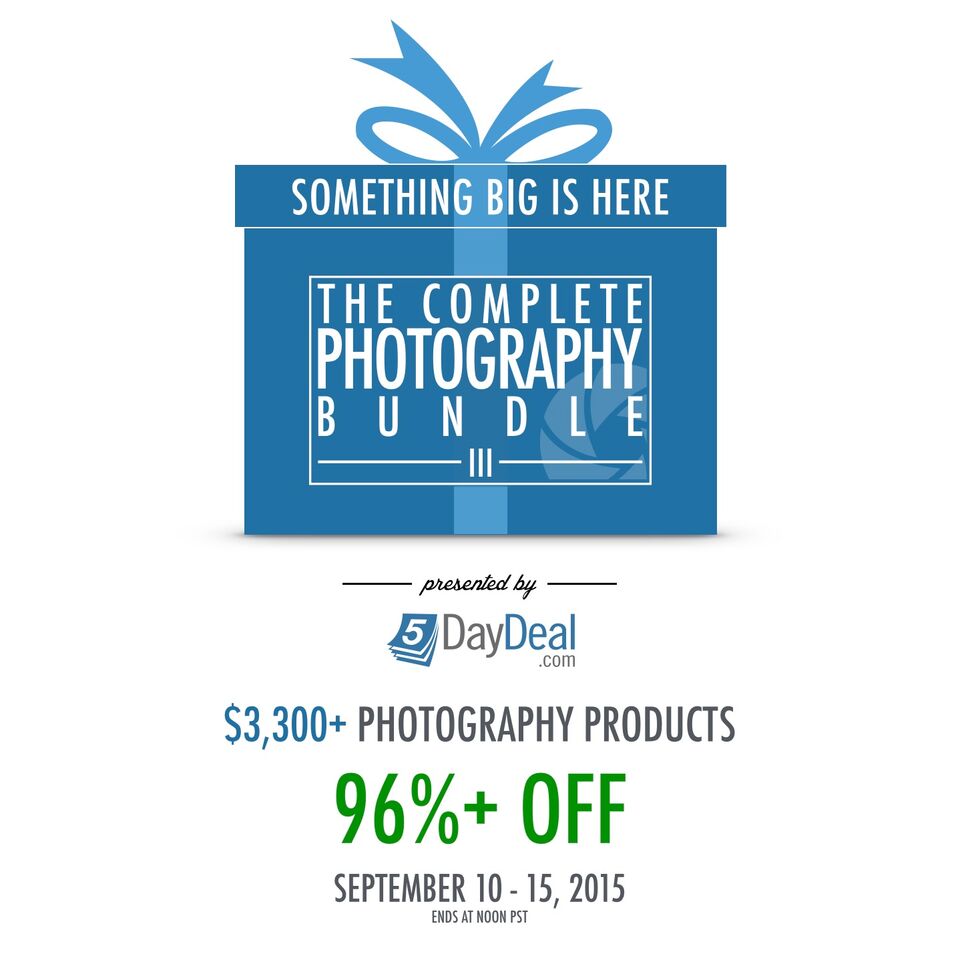 And, I'm proud to announce, this year they've included my new product, The Photographer's Time Travel Toolkit in the bundle! It's a series of training videos that demonstrate long exposures, cinemagraphs, time-lapse, crowd removal and more!
After the deal ends, the Toolkit will sell on TWiP for $147, however when you buy The Complete Photography Bundle on 5DayDeal.com, you not only get this cool new product, you also get THOUSANDS of dollars worth of other amazing products.

Yea. That's $3,300 worth of products — For $127. Do the math.
Now you see why I consider it to be the most exciting photography event of the year.
The best part of the whole thing is that 10% of the revenue from the sale goes directly to four charities; Help Portrait, The BOMA Project, Camp Smile-A-Mile, and Flashes of Hope.
Griffin and Valerie are looking to raise over $300,000 for these charities this year, and to do that, they need your help. Do your part, and head over to http://TWiP.pro/5DayDeal and grab the bundle while it lasts. Did I mention it's only available for FIVE DAYS? 😉
Thanks a ton! And don't forget to take that lens cap… OFF!